Welcome to the Middle East Journal of Nursing


The Mission of the Journal is to promote the field of nursing in the Middle East. This peer reviewed journal publishes original clinical and educational research of interest to the nursing field, practicing nurses, nurses in training and others involved in the nursing field and nursing education. The journal also publishes special articles and commentaries about the fundamental concepts of nursing education, as well as book reviews and international reports. It fosters the basic and applied sciences of nursing practice.
The aim of the journal is to lift the standards of nursing in the Middle East. In addition to providing academically sound, clinically practical information for nurses to the promotion of the specialty of the nursing field in the Middle-East Region.

Click here for Past Issues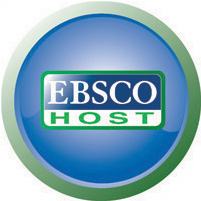 The full text of this journal can be found in the EBSCOhost ™ databases




ME-JN is now available in full text at: www.almanhal.com

MMU Quality Assured postgraduate courses and diplomata can be done remotely from anywhere in the world. Multimedia delivery provides better ways of teaching medicine so that distance education becomes an IMPROVED learning format on current systems.

Department of geriatrics

Click here to be sent Course details
............................................................